An uncompromising focus on high-quality workmanship, safety and a desire to create positive outcomes
A dependable and practical business you can trust to deliver.
Dowsing Group is a diversified subcontractor that delivers specialised services that contribute to the enhancement of road infrastructure. We are a well-established, solution-focused business that supports public and private organisations with their civil construction projects.
What we do well
We deliver a range of complementary specialised civil construction services that work hand-in-hand for ease across multiple scopes or individually to suit your project needs
Recent News
Dowsing Group Launches New Zealand Slipform Construction Business
Dowsing Group has officially expanded to New Zealand with the Group's successful acquisition of New Zealand slipform contractor, A1 Highways. Specialising in slipform construction for major projects, Dowsing NZ is the latest in a series of acquisitions that reinforces Dowsing Group as a major provider of civil construction services.  Building on the national reach achieved...
Dowsing Group Acquires Leading WA Road Profiling Business
Dowsing Group is proud to announce the successful acquisition of WA Profiling, a division of Hiways, that completed on 31 March 2021. The latest strategic acquisition marks another exciting chapter for Dowsing and signifies an important milestone in the Group's growth strategy. The deal sees the WA Profiling business, its employees and equipment merging with...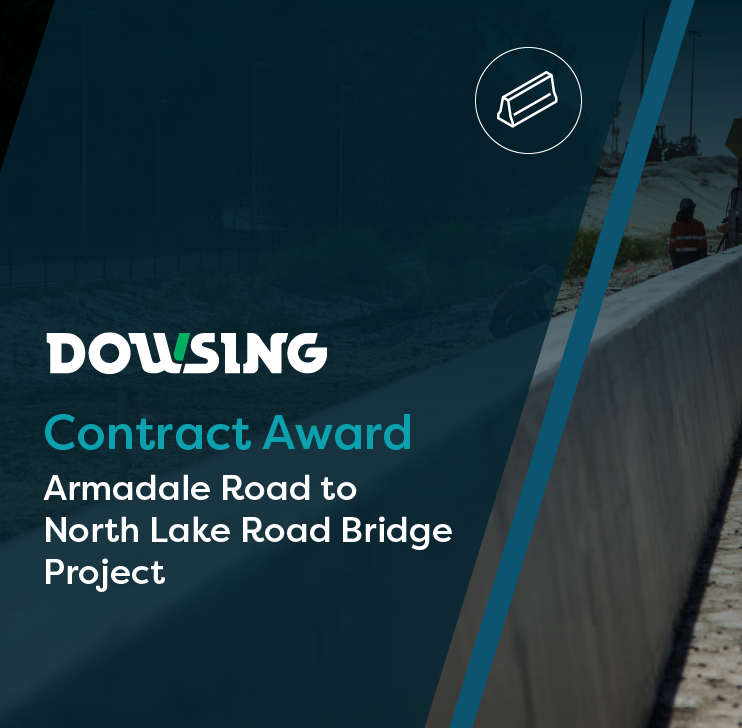 Dowsing Awarded Armadale Road to North Lake Road Bridge Project Slipform Contract
Dowsing Group is pleased to advise that we have been awarded the slipform concrete barrier contract for the Armadale Road to North Lake Road Bridge Project being delivered by the Armadale Access Alliance. Selected as the preferred slipform contractor, the project will involve a bridge constructed to connect the recently upgraded Armadale Road with North...