Profiling
We believe that a profiling project requires a contractor who not only has the skill, machinery and precision that are a necessity for these works but also understands the challenges that can arise from the profiling process.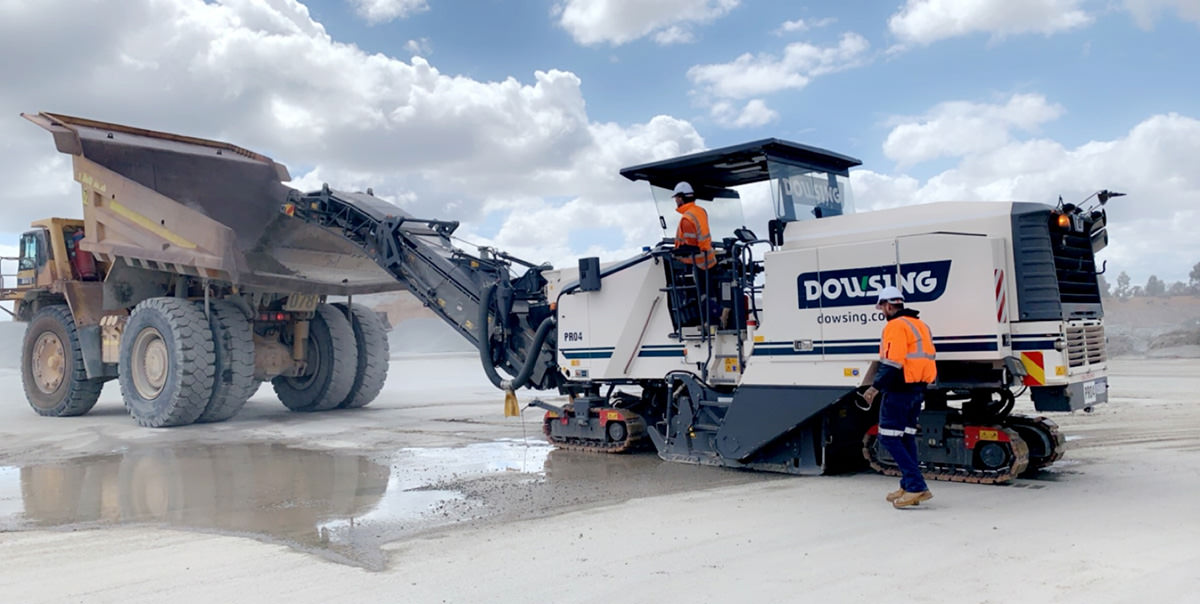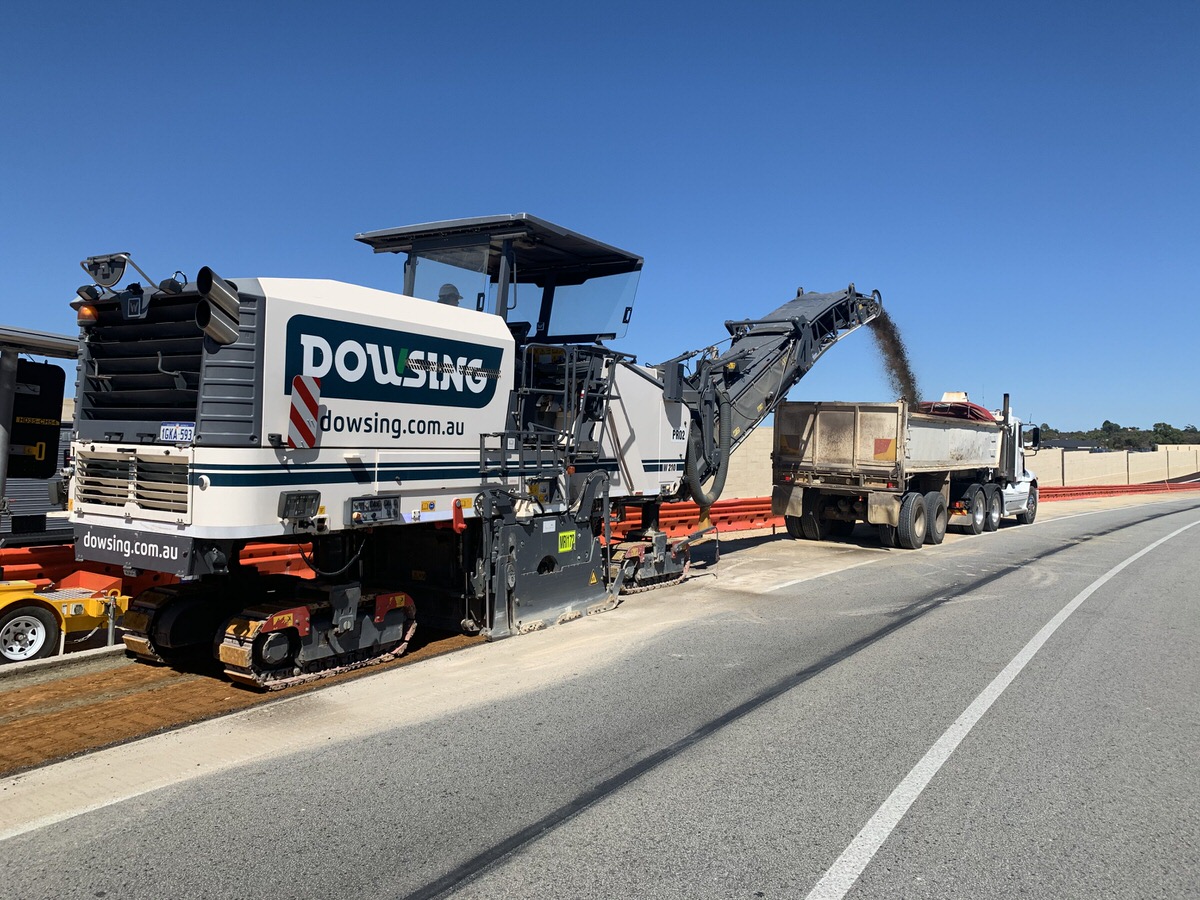 Profiling (also known as cold milling or pavement milling) involves the controlled removal of the surface of existing pavement to a desired depth using expert machines. This method of road extraction is more efficient and has the added advantage of recycling all the milled materials.
Dowsing Group has a state-of-the-art in-house profiling fleet for completion of all types of civil construction and road maintenance projects to the highest levels of safety, quality and customer satisfaction.
Our quality and diverse fleet of equipment ranges from compact style cold milling machines starting at 0.35m milling width for small or difficult to access works through to machines that can cut in widths of up to 2m and to depths of up to 300mm in a single pass.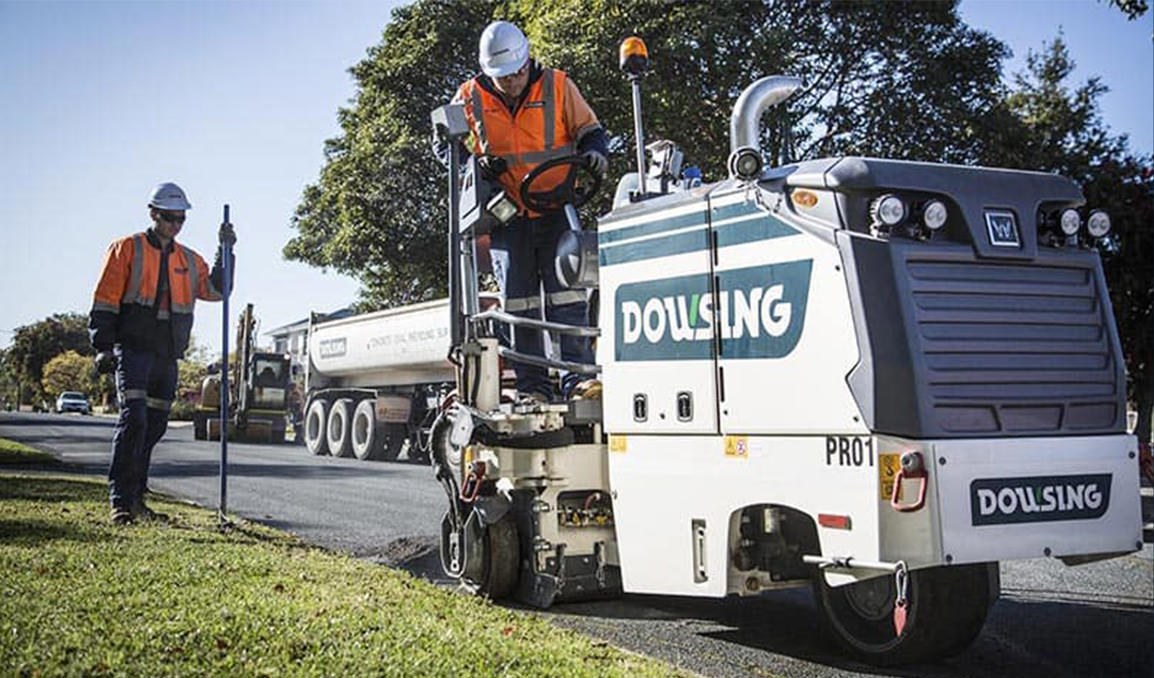 As a collaborative partner, we ask more of the right questions so we can add value by making suggestions that may not have been considered.
Whether you need to box out a shoulder for widening, excavate for a road realignment or remove a failing asphalt layer, we have the people, plant and processes to make your profiling project a success through exceptional profiling.
While our reputation is built on our expertise and ability to mobilise quickly and deliver, we are also known for our capacity to support project work with complementary civil services like side paving.