Profiling
We believe that a profiling project requires a contractor who not only has the skill, machinery and precision that are a necessity for these works but also understands the challenges that can arise from the profiling process.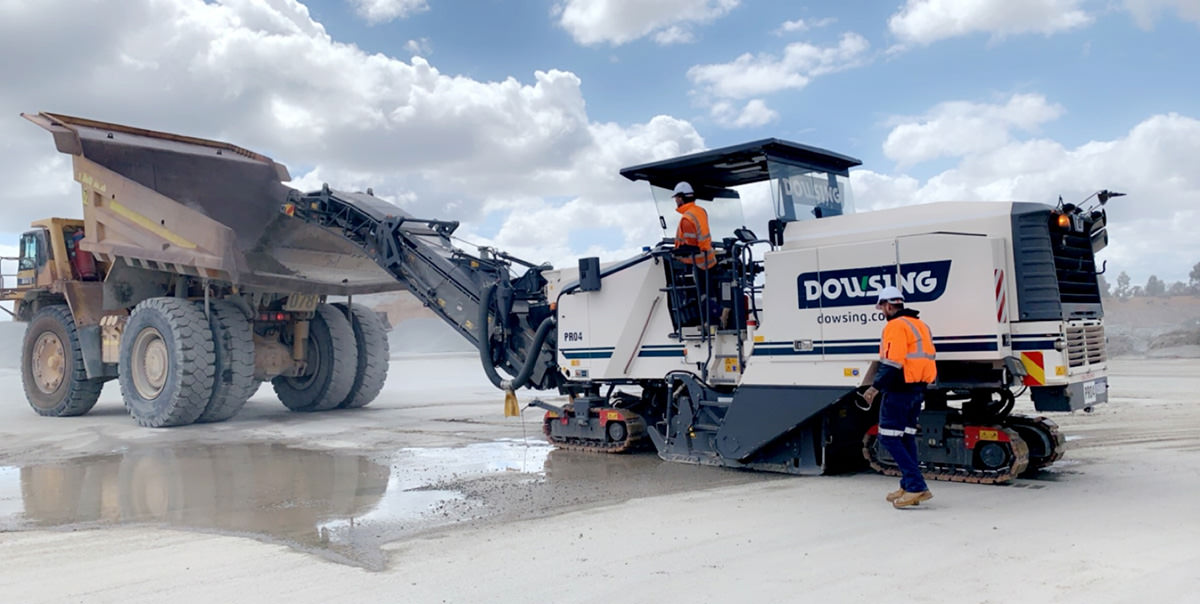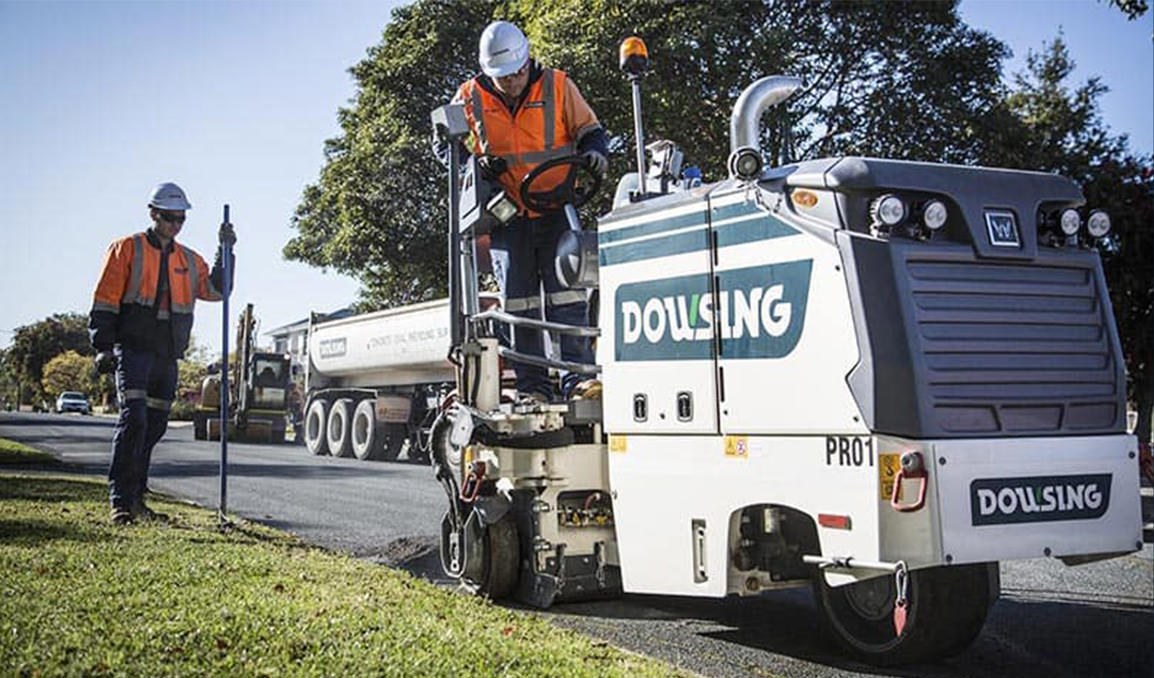 As a collaborative partner, we ask more of the right questions so we can add value by making suggestions that may not have been considered.
Whether you need to box out a shoulder for widening, excavate for a road realignment or remove a failing asphalt layer, we have the people, plant and processes to make your profiling project a success through exceptional profiling.
While our reputation is built on our expertise and ability to mobilise quickly and deliver, we are also known for our capacity to support project work with complementary civil services like side paving.
The Dowsing 6-step process to road profiling success
1.
Pre-planning & Site Visit
We do a great deal of legwork upfront because we believe careful site review, planning and scheduling allows the job to go smoothly on the day.
2.
Pre-planning & Site Visit
Dowsing harnesses sophisticated scheduling software which ensures machinery and resources is booked well ahead of time. Scheduling of jobs is undertaken in context with the client's other project elements to ensure things will be where they're needed, when required.
3.
Be open to change
We are openminded and receptive to change and improvement, and consider new ways to approach a problem
4.
24-hour Prior Check
A run through prior to the job commencement is essential to ensure everything is in place and ready to go when we show up. We check in with both the client and site supervisor to make sure everything is on track on the client side.
5.
Start Profiling
Like clockwork, we arrive, we check in with the supervisor and get started without delay. Our pre-planning processes ensure the people and plant are onsite, know what to do and are ready to go.
6.
Clean Up and Close Out
After our work is done, we leave the site immaculate taking the debris with us, mitigating any injury or public liability issues.