Diamond Grinding & Grooving
Diamond grinding and grooving are alternative, cost-effective methods to restore deteriorated and out of specification concrete or asphalt road and pavement surfaces. Diamond grinding RMS or diamond grooving can be used in isolation or in conjunction with other rehabilitation techniques such as full depth slab replacements, dowel bar retrofit, joint resealing and spall repairs for a complete surface restoration.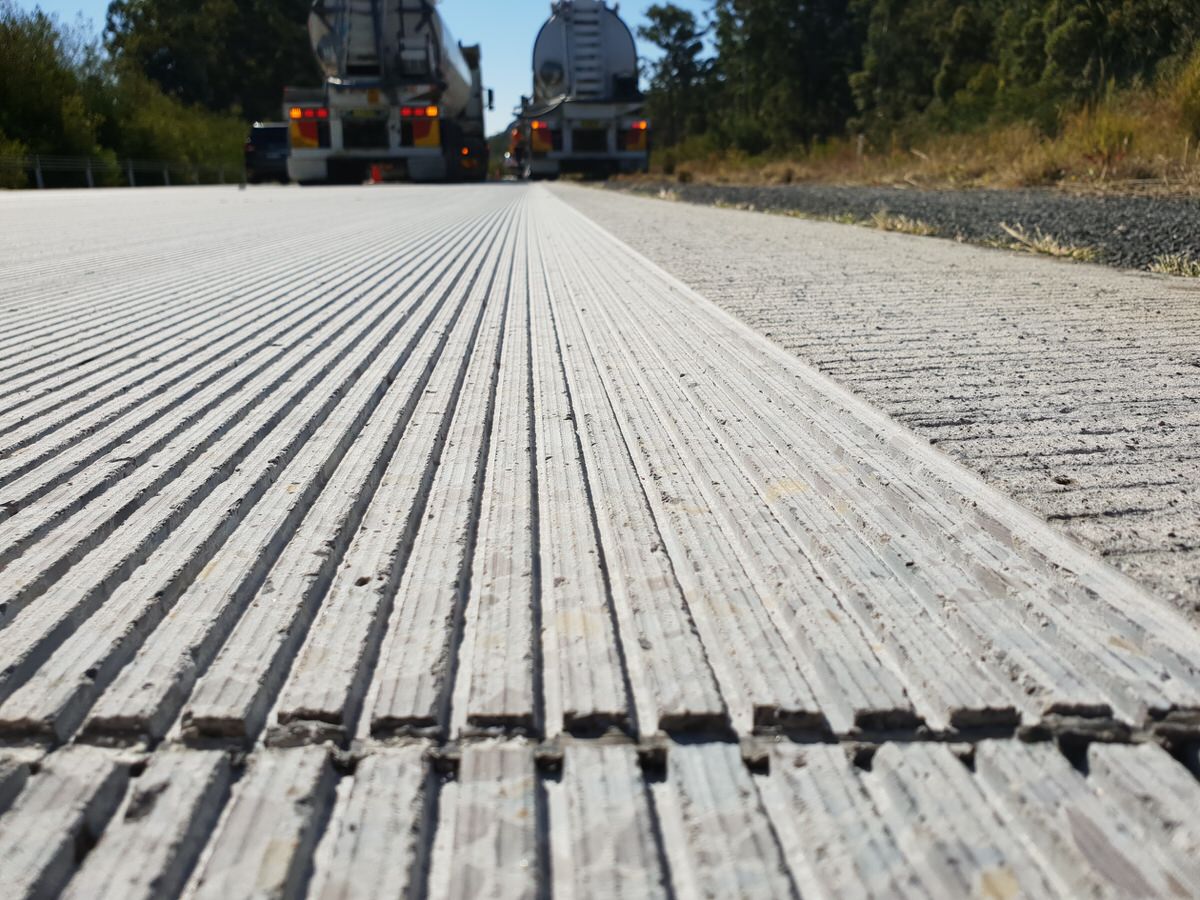 The diamond grinding or grooving process comprises the removal of a layer of hardened pavement with the result being a smooth, level surface with enhanced texture and friction for improved rideability and safety. A reduction in road noise and improvement in the end-user drive experience is also characteristic of the grinding process, as well as an increase of the asset life.
Diamond Grinding
Suitable for concrete surfaces such as walking or cycle paths
Diamond Grooving
Suitable asphalt or bituminous surfaces such as airport runways or roadways
Our diamond grinding and grooving expertise is unparalleled. We have spent years honing our craft and optimising high production techniques using specifically sourced blades to deliver a very specialised service and outstanding results.
We have invested in modern high-production equipment including our edge grinder technology. Combine this with advanced synthetic diamond blades that make it possible to perform precision close grinding that is essential for urban works.
Advantages of Diamond Grinding & Grooving
Increases pavement life
Cost effective option compared to other alternatives including asphalt overlays
Enhances surface texture and friction improving safety
Noise reduction over existing pavement
Can be constructed during peak or off-peak hours
Blends surface irregularities into a consistent, identical surface
Concrete pavements may be re-ground
Can be spot applied only where required
Environmentally friendly with a water/slurry recycling unit
Not just any car, it's a ride car
Dowsing has one of the most advanced profilograph testing systems in Australia. Our computerised ride car harnesses laser-based technology that accurately measures the roughness of road pavement surfaces to provide pre and post-ride count to texture depth analysis reporting. The data collected is used to calculate the International Roughness Index (IRI), which is used to monitor road smoothness, quality and safety issues.