Slipform
Dowsing Group has Australia's largest privately-owned fleet of slipform pavers and prides itself on being one of the most innovative slipform concrete contractors. We have a national footprint, meaning we can readily undertake a project of any size, anywhere in the country.
While you can engage us for projects of any size, our expertise is best maximised when you involve us early in the process. Working collaboratively, we can help you during the design phase to overcome potential constructability issues upfront. This approach also takes into account safety issues, constructability methodology and construction program resulting in cost efficiencies. By involving us in this way, you also have access to our in-house fabrication team to seamlessly build, modify or create a mould for any slipform application.
Our ability to quickly mobilise people and equipment is second to none, and is further enhanced by the depth of experience of our team who understand the challenges of working on major projects.
Because of our proven experience, knowledge and passion, we are actively sought as a slipform contractor of choice for large-scale road projects all over Australia.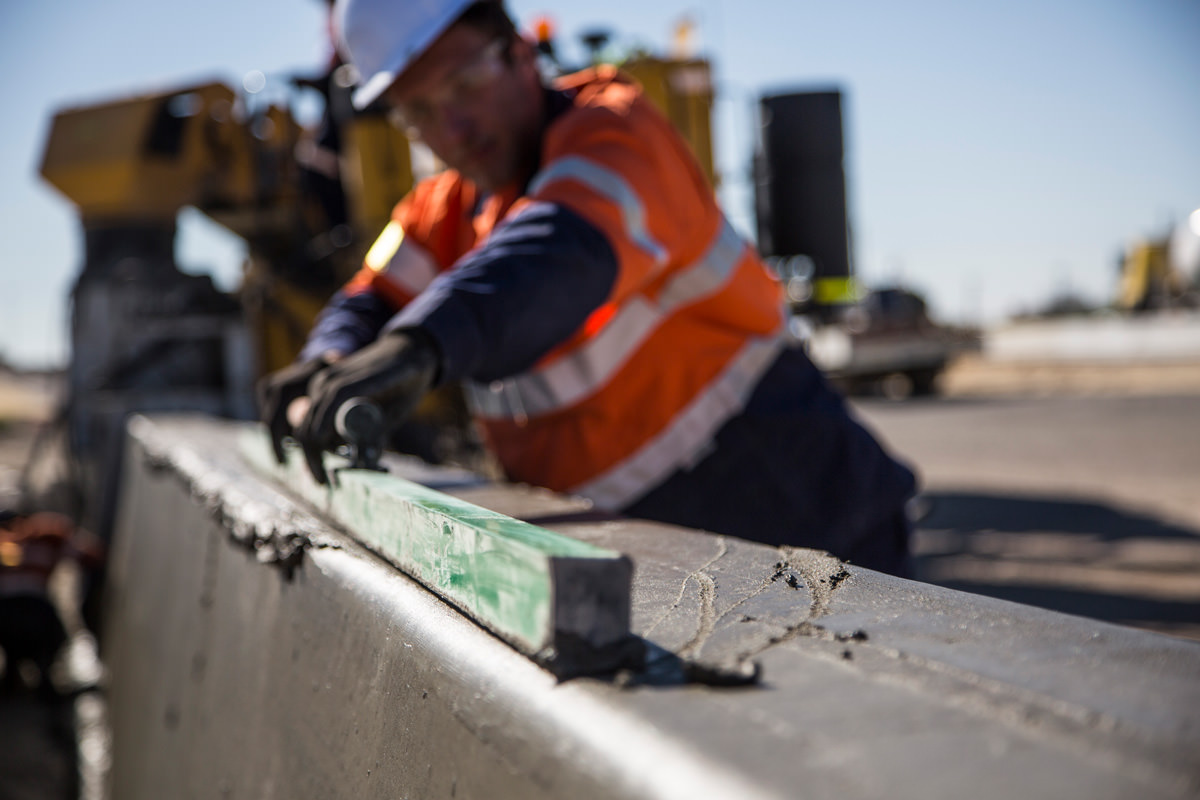 A focus on innovation and continuous improvement
Our commitment to innovation sees us continually invest in the latest industry-leading machinery for efficient and sustainable project delivery. Our slipform equipment enables precision concrete extrusion for increased productivity, reducing construction time while delivering cost savings.
Concrete safety barriers/walls
Concrete pavements
Slipform footpath construction
Irrigation and landscape construction
V-drains
Kerb and channels
Footings for overland conveyor services
Tunnel track slab capabilities
Cattle feedbunks