Business News Feature: Keeping it in the family
Dowsing Group brothers, Bohdan and Sam Dowsing, spoke with Business News on the company's hardscapes division leadership change.
Keeping it in the family at Dowsing has been pivotal to our growth in the local government sector and the foundations of the family-values culture at Dowsing. Recently, the hardscapes division baton was passed on to Sam Dowsing, from brother Bohdan, which brings more opportunity to build on the family legacy in the WA civil construction industry.
As always, our valued clients continue to receive the high level of service our company is renowned for, with the addition of new energy that will no doubt drive the hardscapes team to greater success. Well done Sam!
Read the Business News article here.
Latest Stories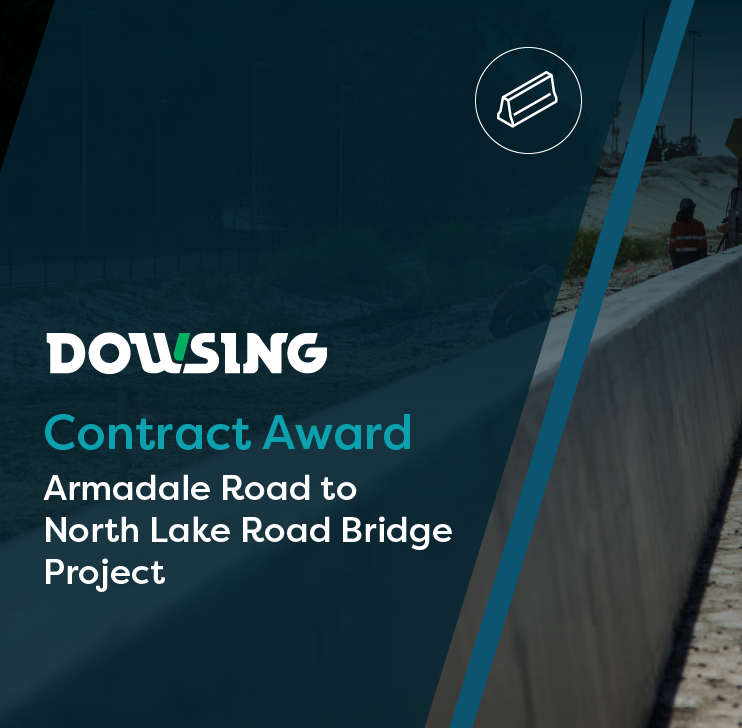 Dowsing Awarded Armadale Road to North Lake Road Bridge Project Slipform Contract
Dowsing Group is pleased to advise that we have been awarded the slipform concrete barrier contract for the Armadale Road to North Lake Road Bridge Project being delivered by the Armadale Access Alliance. Selected as the preferred slipform contractor, the project will involve a bridge constructed to connect the recently upgraded Armadale Road with North...
Slipform: The Go-to Method for Large Concrete Construction
There's no doubt that the use of slipform concrete has completely changed the concrete construction industry in Perth. Here are a few key reasons: Slipform machines produce continuous, non-interrupted, cast-in-place concrete barriers with an exceptional finish. The machines are fast and efficient, require less labour and the concrete is faster drying. Slipform machines allow for...
Dowsing Group Secures City of Joondalup Road Profiling Contract
Dowsing Group is set to provide road pavement profiling services to the City of Joondalup after being awarded the City's profiling contract for a period of up to 5 years, commencing November 2020. The contract marks another milestone for the Dowsing Profiling division and highlights our commitment to providing diversified services that assists enhancing local...