Dowsing Group Launches New Zealand Slipform Construction Business
Dowsing Group has officially expanded to New Zealand with the Group's successful acquisition of New Zealand slipform contractor, A1 Highways. Specialising in slipform construction for major projects, Dowsing NZ is the latest in a series of acquisitions that reinforces Dowsing Group as a major provider of civil construction services. 
Building on the national reach achieved through last year's acquisition of  Dowsing NSW and subsequent opening of Dowsing NSW, the latest move is significant in Dowsing's expansion strategy as it strengthens the brand across Australia, and now New Zealand.
Similar to recent acquisitions, Dowsing will combine resources with the acquired company and establish a base in Auckland to service New Zealand slipform construction clients locally.
Dowsing Group Managing Director, Bohdan Dowsing, said that the opportunity to further extend our core capabilities across to New Zealand is pivotal in our company history and a natural progression for the Group's recent growth momentum.
"We are extremely confident that by joining forces and adding the strength of our Australian slipform capabilities to the existing A1 Highways slipform operations will continue to deliver value adding services to the NZ construction market."
The latest deal further progresses the Group's ambitious multi-disciplinary growth strategy in becoming a leading specialised services contractor in Australia and beyond.
Latest Stories
Dowsing Group Acquires Leading WA Road Profiling Business
Dowsing Group is proud to announce the successful acquisition of WA Profiling, a division of Hiways, that completed on 31 March 2021. The latest strategic acquisition marks another exciting chapter for Dowsing and signifies an important milestone in the Group's growth strategy. The deal sees the WA Profiling business, its employees and equipment merging with...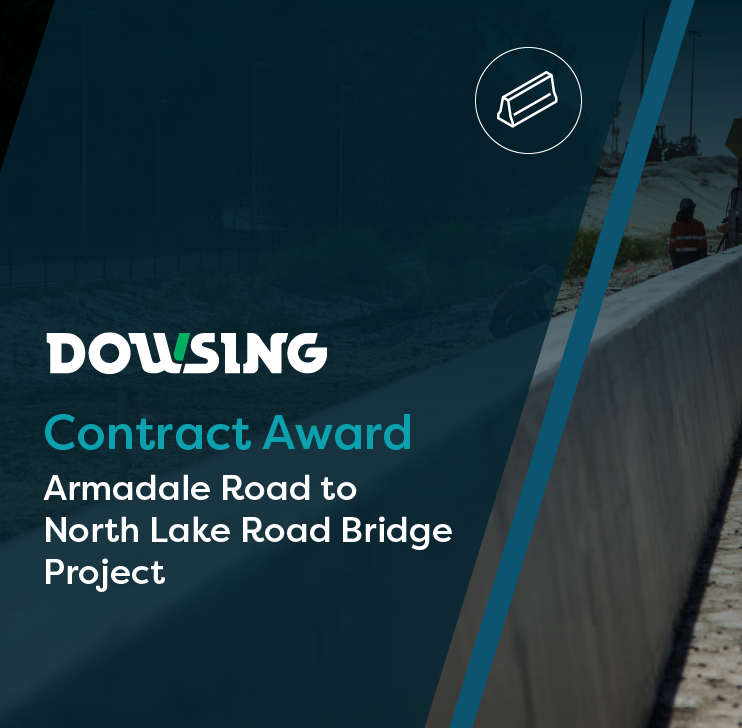 Dowsing Awarded Armadale Road to North Lake Road Bridge Project Slipform Contract
Dowsing Group is pleased to advise that we have been awarded the slipform concrete barrier contract for the Armadale Road to North Lake Road Bridge Project being delivered by the Armadale Access Alliance. Selected as the preferred slipform contractor, the project will involve a bridge constructed to connect the recently upgraded Armadale Road with North...
Slipform: The Go-to Method for Large Concrete Construction
There's no doubt that the use of slipform concrete has completely changed the concrete construction industry in Perth. Here are a few key reasons: Slipform machines produce continuous, non-interrupted, cast-in-place concrete barriers with an exceptional finish. The machines are fast and efficient, require less labour and the concrete is faster drying. Slipform machines allow for...