Dowsing NSW is an Australian owned and operated company that specialises in concrete slipforming, diamond grinding and grooving technologies and road profiling. Dowsing NSW has decades of expertise and the strength, capabilities, and longevity of the Group's resources to become the dependable partner for road projects in NSW.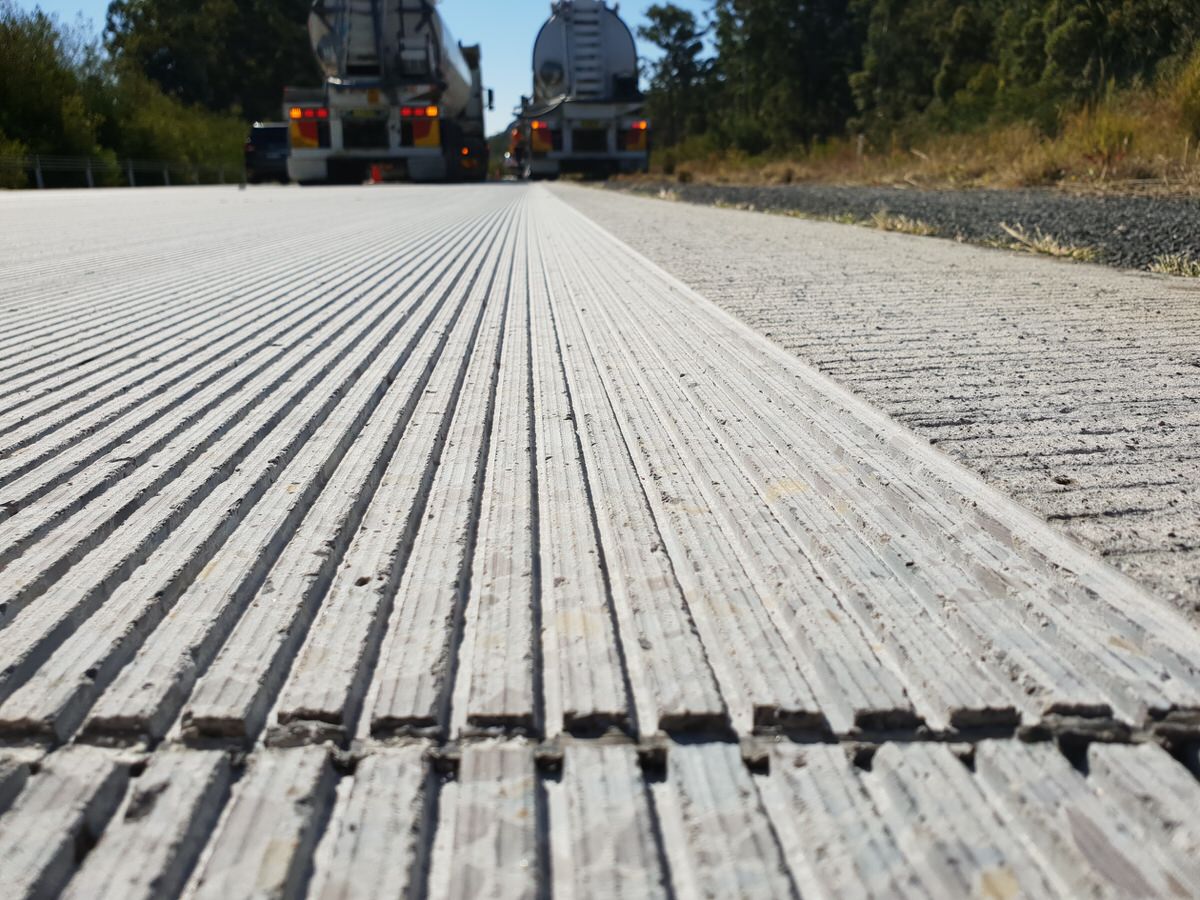 Dowsing NSW
Dowsing Group is Australia's largest and most experienced constructor of slipformed concrete products and an Australian slipform industry leader. Established by the Seovic family as Seovic Civil Engineering,  and joining the Dowsing Group in January 2020, Dowsing NSW has the civil construction expertise to provide innovative construction solutions that enhance Australian road infrastructure. Dowsing NSW has built a reputation for providing quality workmanship, with high productivity, to consistently produce outstanding results.
Expanding Dowsing Group's national presence, the Dowsing NSW team are equipped with an understanding of local project needs and backed by the broader Group's values, quality systems and management expertise.
Our resources are considerable, they include cutting-edge plant and equipment, advanced systems, financial strength, ISO accredited quality systems, dedicated staff and professional support. Dowsing NSW confidently deliver high-quality outcomes for slipform, diamond grinding and profiling projects of any size, on time and within budget.
Australia's largest concrete slipform contractor

Diamond grinding and grooving specialists

Over 30 years experience in the industry
Accredited Quality Management Systems
Innovative cutting-edge technology
Quality plant & equipment
Slipforming to the specific needs of all projects
Strategic supplier relationships
Dowsing NSW Capabilities
Barriers and walls
Concrete barriers improve traffic safety on roads, effective in withstanding median cross-overs & other potentially serious motor accidents. The strength & durability of concrete barriers and walls allows substantial forces to be sustained.
Pavements
Concrete pavements are now one of the best investments available to all government and council authorities. Long life, low maintenance, proven safety and the good riding quality obtainable are all major benefits.
Drains & Canals
A wide selection of drains and canals has been constructed by Dowsing NSW including Box Drains, Canal, Conduit Drains, V-Drains, Variable Width and Water Channels. Concrete can be easily shaped and formed with many colours available.
Diamond Grinding
Diamond Grinding is a cost effective and alternative method to restore deteriorated and out of specification concrete or asphalt pavement surfaces. It involves the removal of a layer of hardened concrete using diamond blades.
Contact Us
Tel: (02) 4646 1146