Dowsing Profiling add Wirtgen 2m to WA Road Profiling Fleet
Another milestone in the Dowsing profiling expansion was reached this month with an additional Wirtgen 2m Road Profiler to our WA road profiling fleet.
The recent purchase adds to Dowsing's extensive Wirtgen range of equipment and further secures our position as a leading subcontractor in WA's civil construction industry. Combining our commitment to investing in quality equipment and expert operators, and backed by a robust safety system, Dowsing profiling is steadily becoming the subcontractor of choice for asphalt projects within Perth metro and throughout Western Australia.
Our modern, diverse fleet of road profilers range from compact sized machines starting at 0.35m milling width for small tie-in works, through to machines that can cut widths of up to 2m and depths down to 300mm in a single pass.
The Dowsing profiling team continues to work with various asphalt contractors, major projects and local governments, as well as providing innovative solutions to projects that require out of the box thinking. More than just equipment operators, the Dowsing profiling team offer alternate solutions to traditional construction methods that are more efficient and cost-effective for our clients projects.
For more information on our road profiling capabilities, or a quote for your next project, get in touch to see how we can work together.
Latest Stories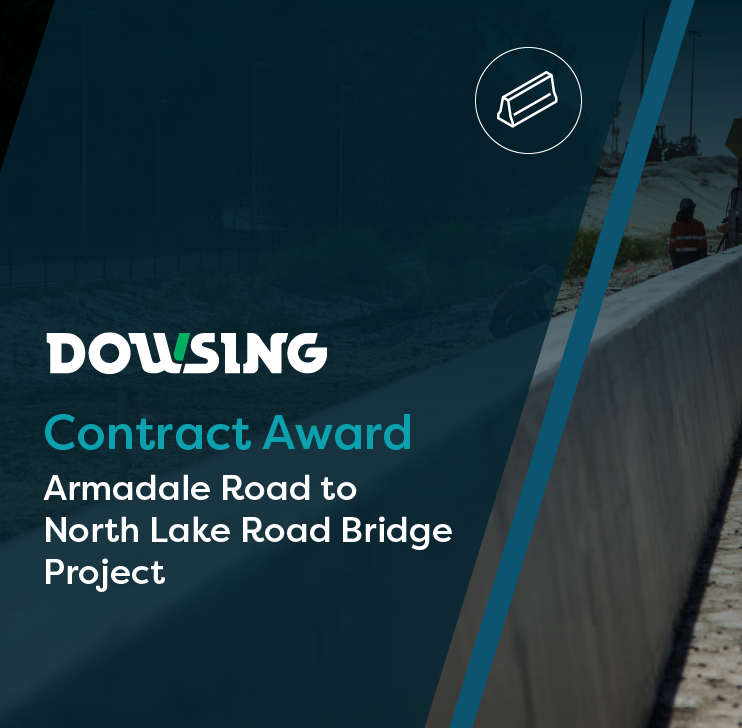 Dowsing Awarded Armadale Road to North Lake Road Bridge Project Slipform Contract
Dowsing Group is pleased to advise that we have been awarded the slipform concrete barrier contract for the Armadale Road to North Lake Road Bridge Project being delivered by the Armadale Access Alliance. Selected as the preferred slipform contractor, the project will involve a bridge constructed to connect the recently upgraded Armadale Road with North...
Slipform: The Go-to Method for Large Concrete Construction
There's no doubt that the use of slipform concrete has completely changed the concrete construction industry in Perth. Here are a few key reasons: Slipform machines produce continuous, non-interrupted, cast-in-place concrete barriers with an exceptional finish. The machines are fast and efficient, require less labour and the concrete is faster drying. Slipform machines allow for...
Dowsing Group Secures City of Joondalup Road Profiling Contract
Dowsing Group is set to provide road pavement profiling services to the City of Joondalup after being awarded the City's profiling contract for a period of up to 5 years, commencing November 2020. The contract marks another milestone for the Dowsing Profiling division and highlights our commitment to providing diversified services that assists enhancing local...